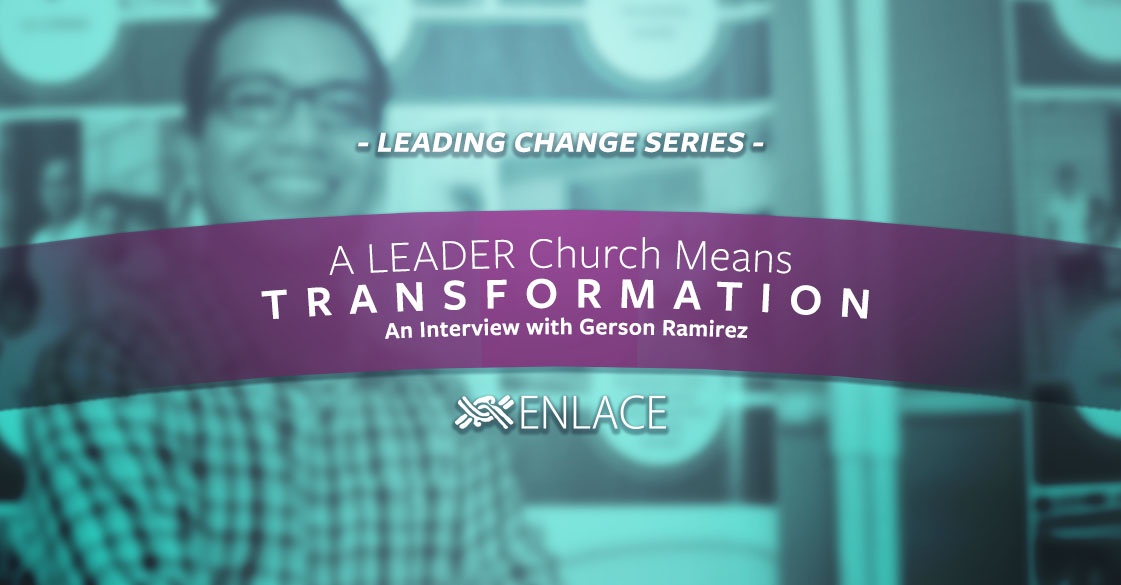 One way in which we are celebrating ENLACE's 25th anniversary year is to delve deeper into what it means for a church to transform its community. This is the second episode in the 2018 series that focusses on the Aposento Alto Church located in Cocalito, El Salvador, as it becomes a "LEADER" church and serves its neighbors in life-changing ways.
Read Leading Change Series Episode 1 to learn more about the Cocalito church and the incredible impact it's making in its community.
This month's episode will help to set the groundwork for understanding the incredible important role that a LEADER church plays in their communities. "LEADER" reflects our use of the Spanish word "LIDER," which is our technical term that signifies the final stage in ENLACE's accompaniment with a given church. Training and equipping local churches to become LEADERS in their poor communities is the single most essential element of our methodology and it makes ENLACE uniquely effective in addressing poverty.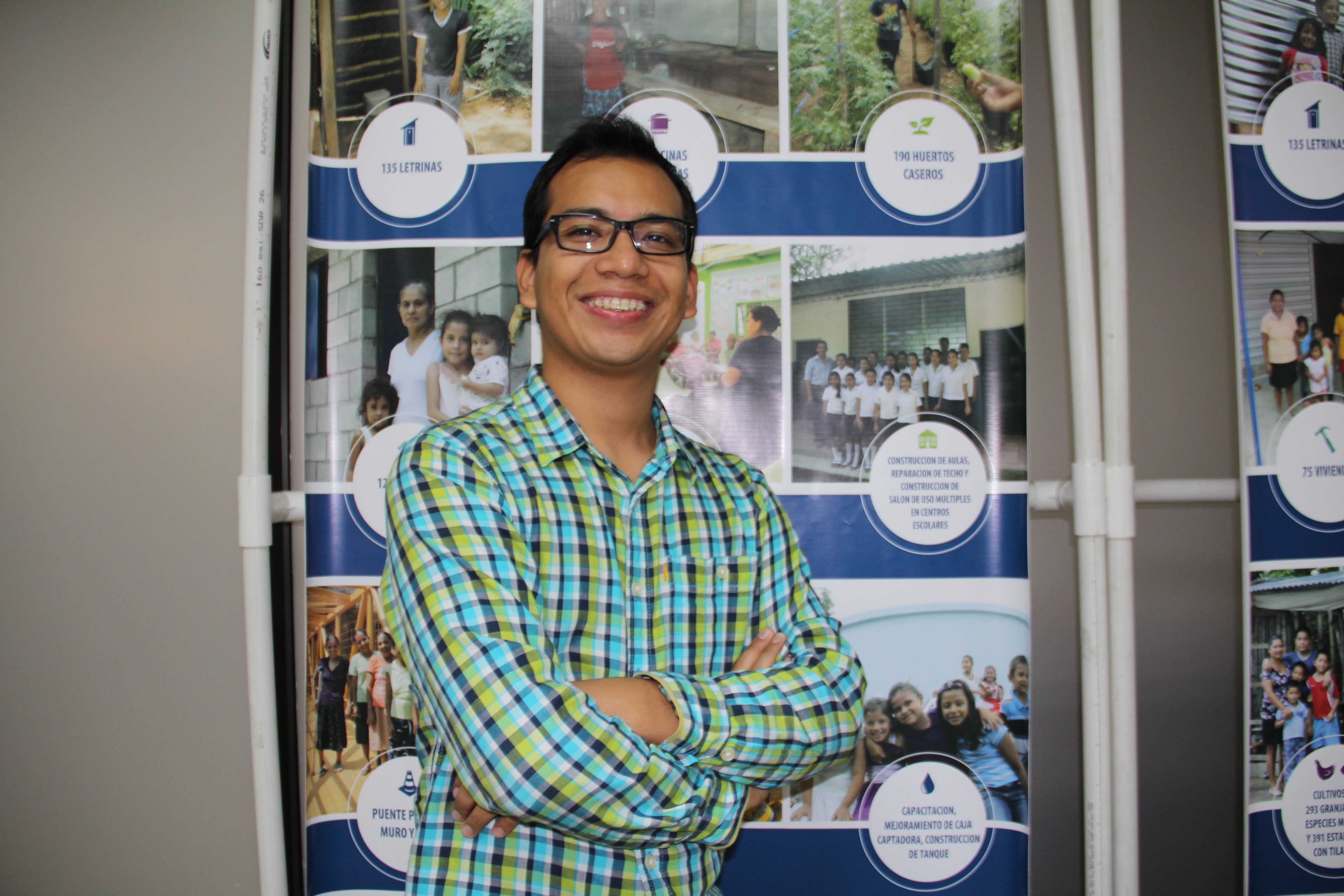 Would you consider giving a special anniversary gift to help build other leader churches?
Recently, I sat down with Gerson Ramirez, ENLACE's Church and Community Program Director, and asked him to provide us a closer look at this cornerstone of ENLACE's approach.
What makes a church a "LEADER" church?
The accompaniment of ENLACE allows a church to develop its commitment to its community. Our process walks a church from being focussed on "intervention" type of community service and/or immediate relief to the needy to becoming a church that leads together with the community in creating sustainable solutions to community problems. We know that a church has become a LEADER when 1) it has established permanent relationships with local and municipal organizations and entities; 2) the involvement of leaders and members of the congregation in community service is active, dynamic and influential; 3) community leaders see the relationship with church leaders as necessary to identifying and developing solutions to local problems, as apparent when church leaders are taken into account for opinions in community decisions.
The LEADER church develops in itself an integral being, its worldview of the gospel is full, with conviction and commitment to promote a transformation in the life of the most vulnerable and disadvantaged. It is not possible for a church to remain involved in the community for a long time if it believes that its nature and calling is not to minister and fully influence its environment. This commitment and passion motivates the church to share and replicate its service model to other churches in its region to expand the impact of the mission.
What is the role of a "LEADER" church in the transformation of its community?
The problems of the community originate to a certain extent in the breaking of multiple relationships and community character. The involvement of the church encourages the establishment of relationships based on "Kingdom of God" values. That is relationships that are just, merciful and loving. It is from this locus that trust and transparency grow, making a solid relationship between the church in the community. By establishing relationships with leaders, members of the community, the municipality and other organizations, the church leads the process of transformation through collaboration, service, accompaniment, joint management before entities, municipalities and organizations. In this way the church becomes a partner in the community; it is not responsible for solving community problems, but rather its accompaniment and involvement provides credibility and transparency, ensuring that the impact of social interventions affects the most needy.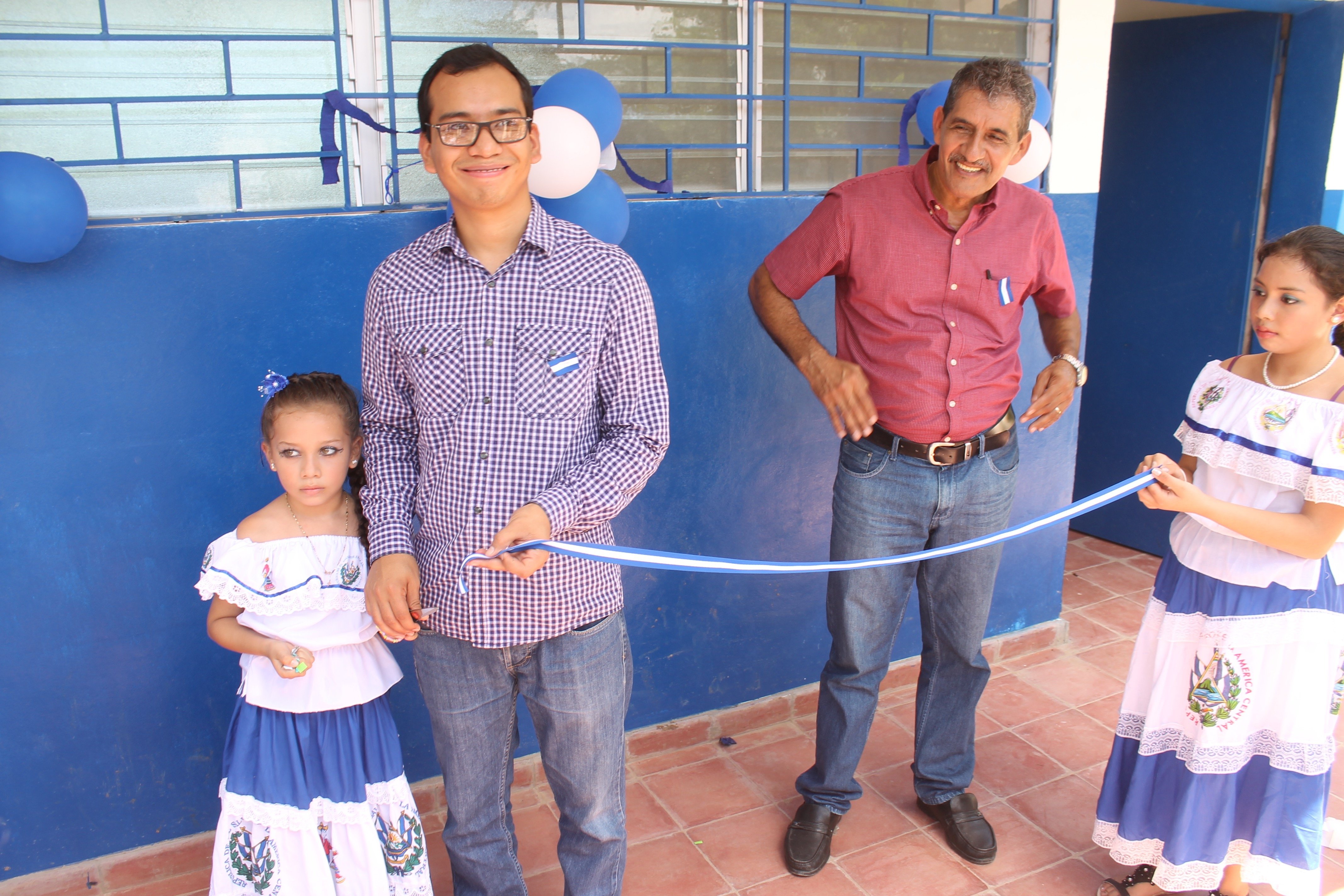 Why is it important for a community to have a "LEADER" church?
We believe that there cannot be a community transformed without a LEADING church. A church that transforms its community is one that serves sacrificially, that reconciles and restores, resulting in dignity for the most disadvantaged and vulnerable. The participation of a LEADER church will help the community to understand that while social interventions or community projects are crucial, they alone do not guarantee the profound transformation that is required to promote sustainable development based in just relationships. The active and committed participation of the LEADER church ensures that at the core of all community organizing and project implementation is servant leadership and sacrificial service.
Why is it so exciting for you to witness that six churches are becoming "LEADER" churches this year?
To have LEADER churches is the greatest joy for ENLACE. It means that the constant and tireless work of identifying the best ways to accompany and resource a church in order for it to become a transforming agent has come to fruition! It is celebrating that God accompanied ENLACE and that even in the midst of our imperfections we were sensitive to understand God's direction. It is recognizing that we are privileged by God to allow us to be an imperfect team but with faith and perseverance, we are allowed to experience the greatest privilege in the world: to walk with Jesus in the redemption of the most disadvantaged and marginalized by society. There is no greater honor than contributing to the transformation of poverty. I could say that this is the greatest joy. To know that by having LEADER churches we also have many families that are no longer poor and others that are in the process of liberating themselves from their enslaving social reality. I am completely sure that the happiness we feel is because Jesus' favorites now have a dignifying face of freedom and love.
What is the meaning for the future in El Salvador, Guatemala, and Nepal?
Every time we become leaders with a simple character, a humble heart, and hands, feet and minds that are perfected, it means that we have a greater and special commitment to collaborate with greater dedication and excellence to those whom God allows us to serve. We serve the church so that it transforms its community and its social realities with faces of injustice and slavery. Knowing that we have come this far, with all the successes, means that we will continue to serve with greater excellence and that the work we are developing in Guatemala and Nepal will have transformative impact. I think we can not underestimate what joy and hope really mean for the world, and to be where we are, working in some of the poorest places on the planet, I find it astonishing and galvanizing to be finding effective ways to end poverty and social injustice.
Mark your calendar and join us for ENLACE's 25th Anniversary Celebration on October 27th in Corona Del Mar, California!