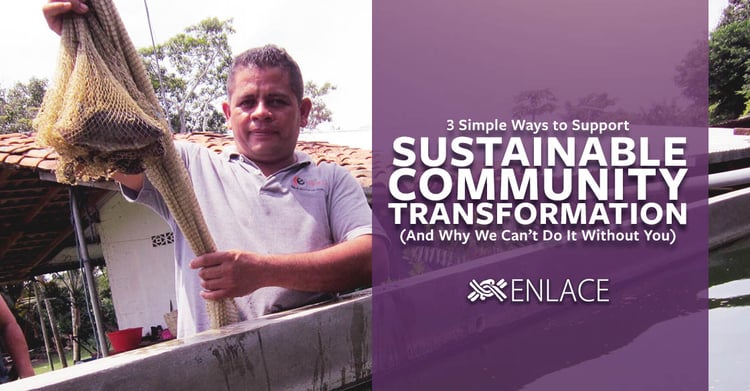 ENLACE has always relied on the power of volunteers with big hearts and visions. Since the very beginning, three of us met in a choir robe room at a local church in San Salvador. Two of us were volunteers. This ratio has remained rather consistent even as the organization has grown exponentially.
Individuals, families, couples, church groups, businesses and even some pets have supported the efforts of people in villages across El Salvador and now in Nepal and Guatemala who desperately want to experience change in their impoverished communities.
If this sounds like something you'd like to be a part of, AWESOME SAUCE! Keep reading and then let us know how you'd like to help.

ONE: Join the 25:25:25 Campaign!
ENLACE is looking for 25 adventurous partners to raise $2,500 in this, our 25th Anniversary year! Does that sound like you? Come partner with us on this crazy and awesome journey of community transformation! All funds are matched on the ground and help to equip churches to work WITH their community organizations (such as schools, mayor's offices, community associations, and health units) to bring sustainable projects like eco-stoves, latrines, home gardens and much more to the poorest in El Salvador, Guatemala and Nepal.

TWO: Post, Repost and Repeat...
Just following us on Instagram, Facebook and Twitter is so 2017... Why not think about reposting some of our posts? We would love the love! And your love brings BIG CHANGE to poor communities by spreading the word.

*Hot Tip: Click on our Facebook page @LinkENLACE and choose the "see first" option and you'll never miss a post!*

THREE: Join Our Social Media Team!
Have you been to El Salvador on a service trip with ENLACE? Do you have a passion for researching social justice and poverty issues? Do you love taking photos and word swagging them? We are looking for these (and other) guest voices to share their passion with the world through Instagram. Drop Michelle a line at mbueno@enlace.link if you think that could be YOU!
We're building a movement. Come join us!