On November 17, three hundred pastors and leaders converged from around El Salvador at a retreat center on Lake Coatepeque. ENLACE's annual Pastors and Leaders Retreat is an anticipated event each year. For three days our partners who give to their families, churches, and communities all year round get to connect with each other, be refreshed by God's Spirit and beauty, and enjoy being served rather than serving.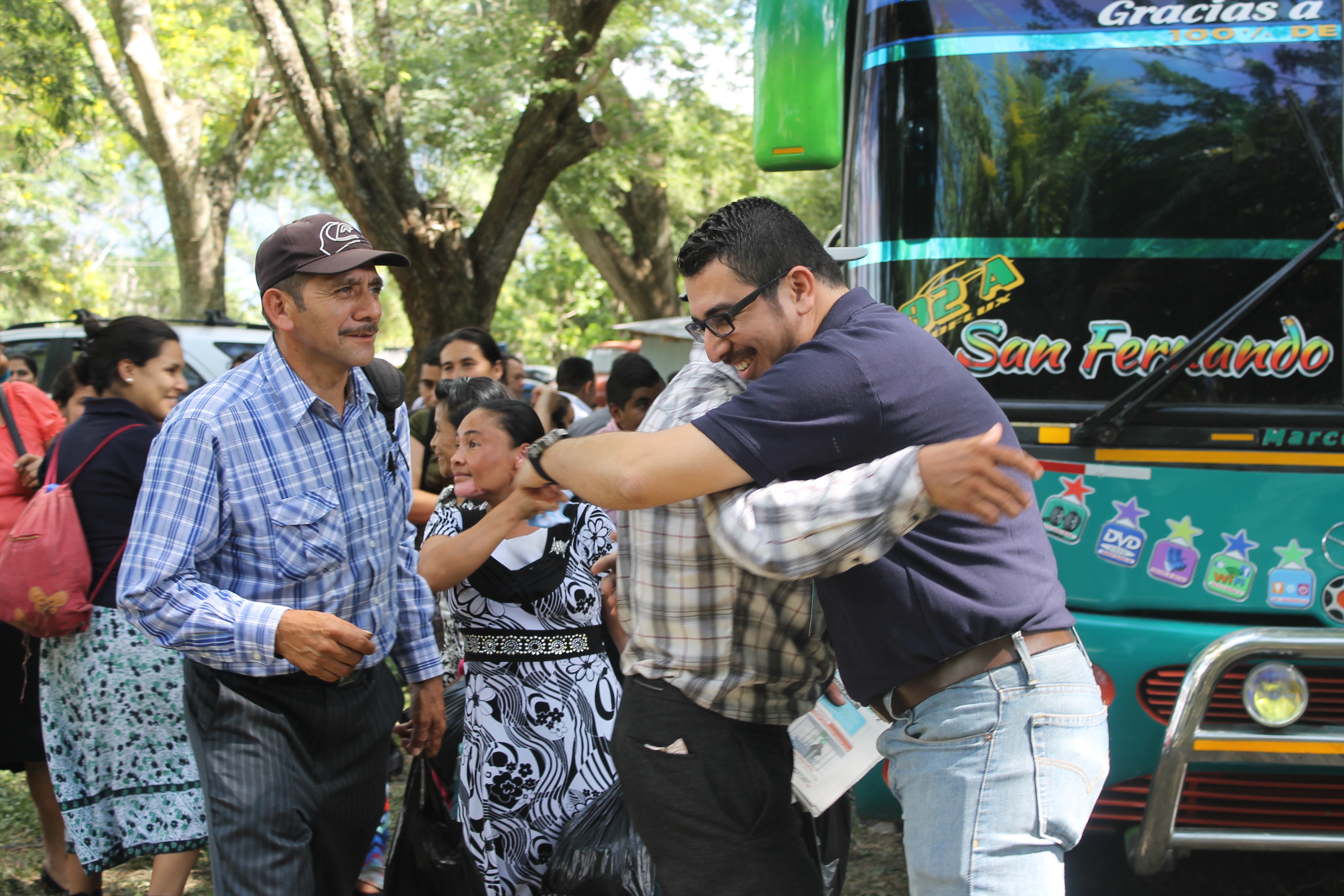 As the newest member of the ENLACE team, this was my first time attending the retreat. What a joy it was to meet pastors and their church leaders serving the most economically poor communities in the country. Over pupusas and tamales I got to hear stories of churches partnering with local schools to add on new classrooms. I met women who had just finished their first project and are inspired to do more for their neighbors.
A highlight of the retreat was meeting pastors Miguel and Marcos, two of ENLACE's original partner pastors. I asked them how it felt to see the retreat grow from 4 pastors to 300 pastors and leaders. Pastor Marcos teased, "They are pushing us out with all these young people." But then his face got serious as he shook his head in wonder at the growth.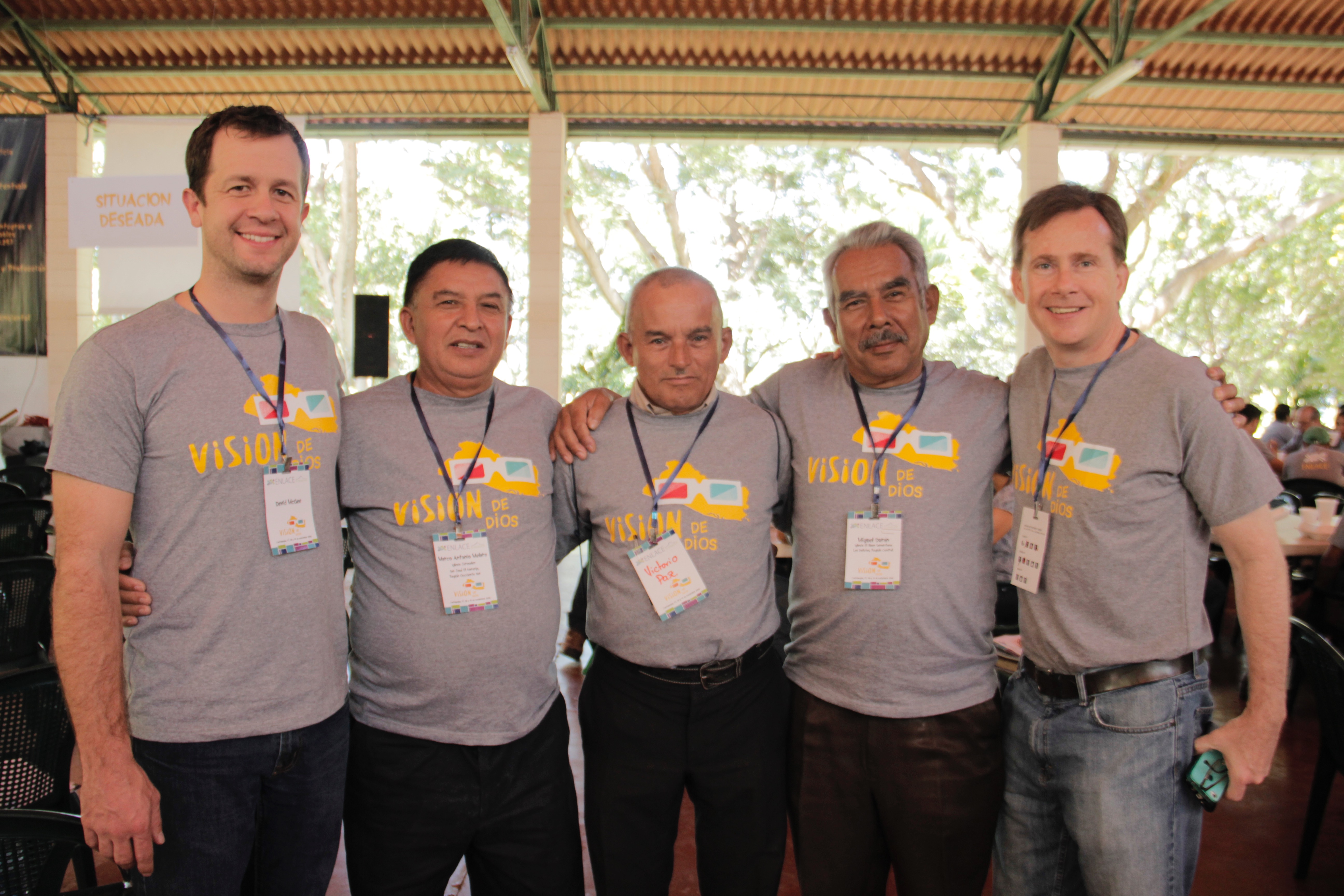 ENLACE'S "OG" Pastors- Marcos Melara, Victorio Paz, Miguel Duran with staff Dave McGee and Fritz McGough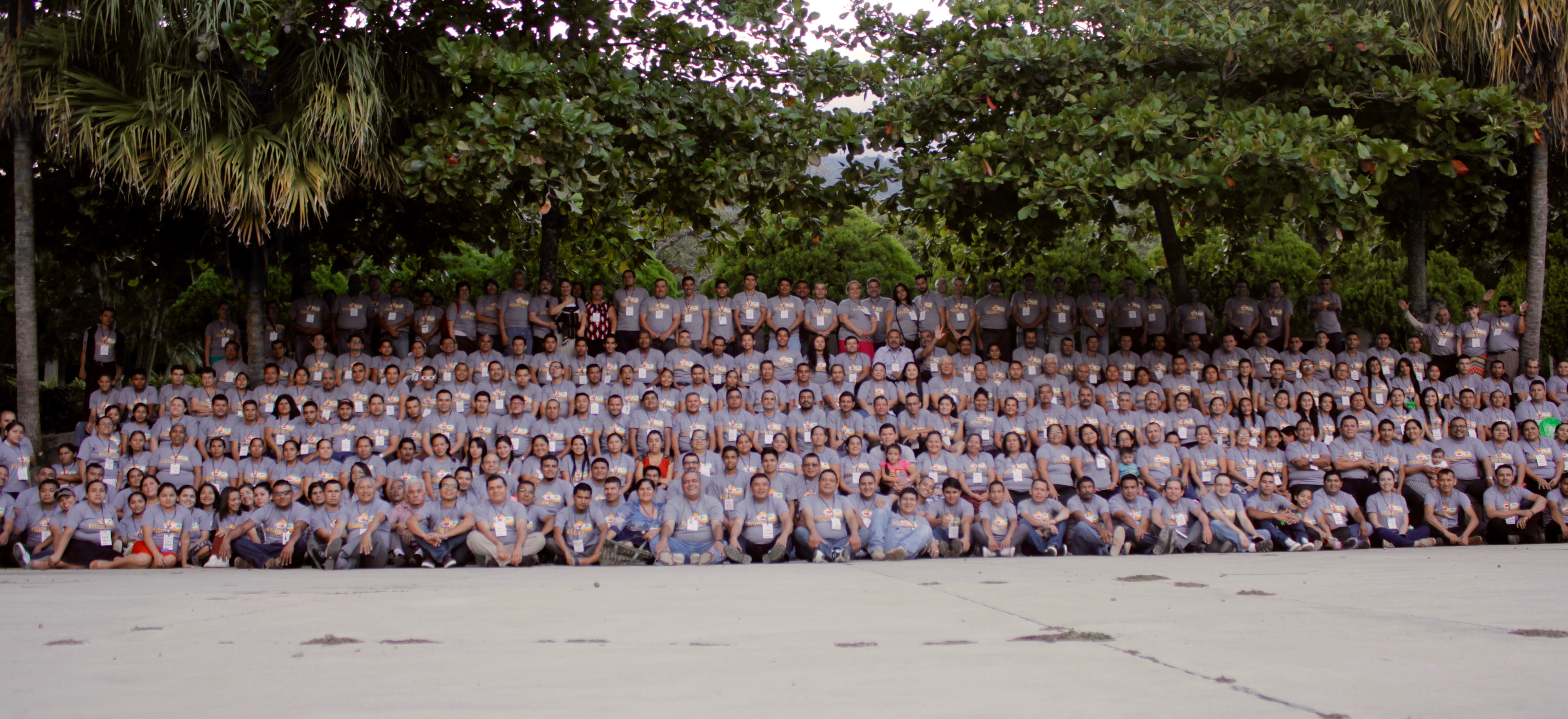 Annual Retreat has grown from 4 pastors to 300 pastors and church leaders
Another highlight was the teaching from Pastor Mario Vega, pastor of Elim Central Church, a congregation of over 50,000 people in San Salvador. He humbly shared his journey in learning to love his community and challenged us to hear the questions the world is asking the Church as found in the story of Jonah: What kind of work do you do? Where do you come from? What is your country? From what people are you? Why have you done this? What should we do with you?
He suggested that the Church today has the same challenge as Jonah- will we be prophets just for ourselves or for our enemies and world around us?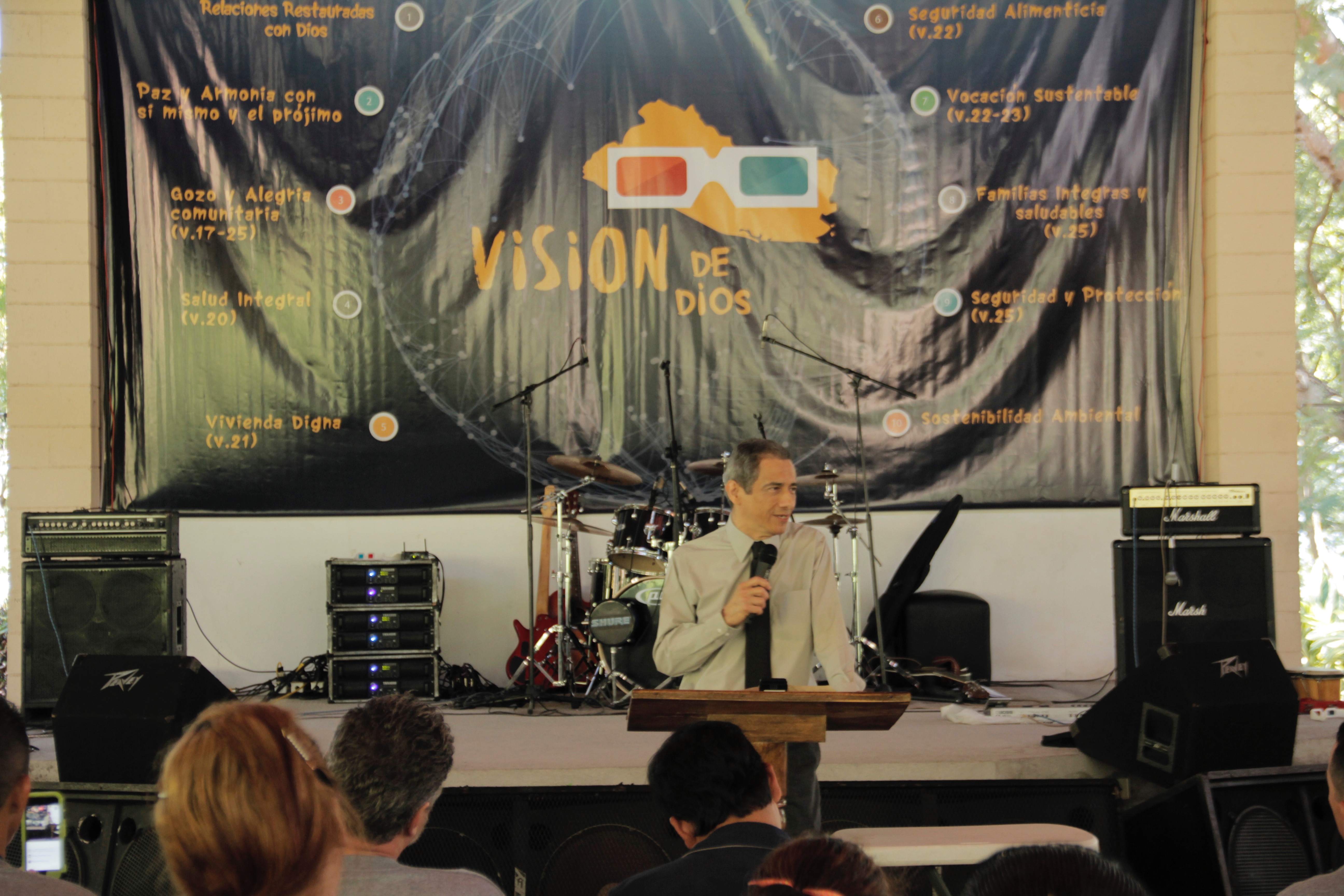 Pastor Mario Vega from Elim Central, a church of 50,000+ in San Salvador
We also were challenged and inspired by Dina and Felix, our ENLACE staff from El Salvador serving as missionaries in Nepal. Their stories of Jesus walking with them to overcome hardship inspired us all to keep going.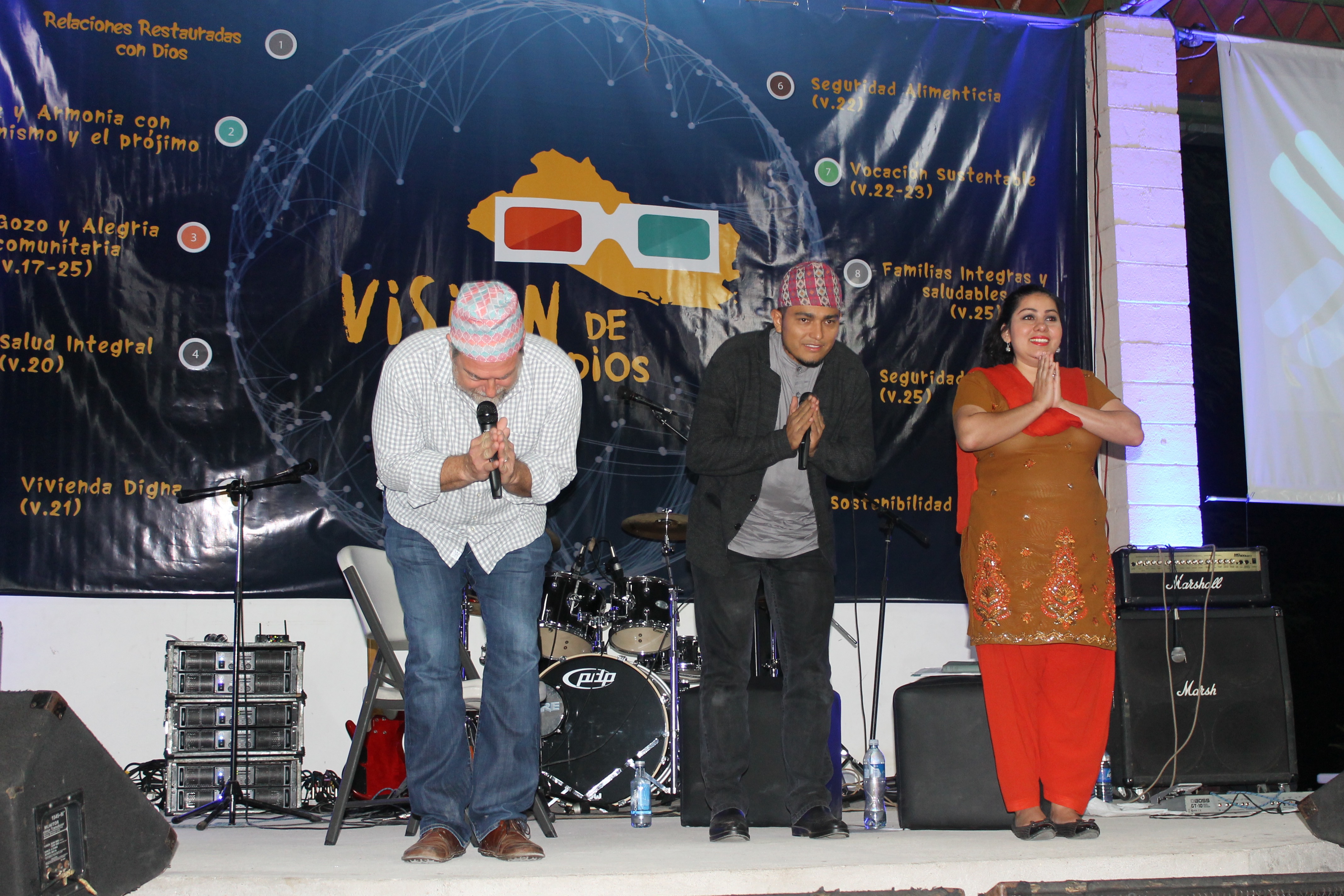 ENLACE Founder Ron Bueno with Felix and Dina greeting the pastors with a typical Nepalese greeting
Perhaps the best part of the three days was having fun together whether is was playing soccer, taking in the beauty of the lake, or encountering Jesus in good music. I think we all walked away with renewed vision and strength to continue partnering with the Lord in the transformation of communities.