Sixty-year-old Maria de Jesus Granados (called Chunguita) and her 54 year-old sister Daysi lived in a house they inherited from their father. In 2005 the old house was all but destroyed by the heavy rains accompanying Hurricane Mitch. Both sisters suffer from rheumatism but Daysi's hands and legs have become deformed making it difficult for her to carry out daily tasks. Members from the local church often provide food and money for the sisters. In this way, between illness and poverty, they lived day after day by the mercy of God.
Chunguita and Daysi grew up working the land with a father who loved and cared for them. As Chunguita tells it, "When I was young I worked in the corn fields with my dad, cultivating corn and beans. He would cut the zacate and I would pick up the piles of grass and collect the corn. As he grew older, he would tell me, 'You'll have to do the work, because I can't anymore.' And so it was with him. We also planted sorghum. He would cut the sorghum, but eventually said, 'You'll have to take over, sweetie, because I can't do it anymore.' Age, hard work and rheumatism gradually faded his life until he died." Chunguita expresses disappointment that she is not able to do more at her age like she saw her father do.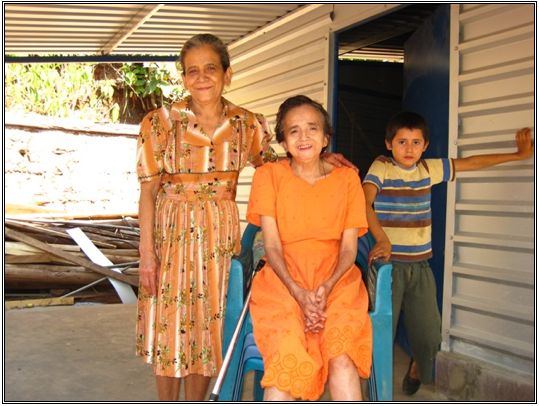 After receiving their new home, Chunguita expressed much gratitude. "[Our new home] has been a gift from God and from you. Thanks to God because He has softened your hearts to help the poor...We will have a party with Jesus, with our family in Him."