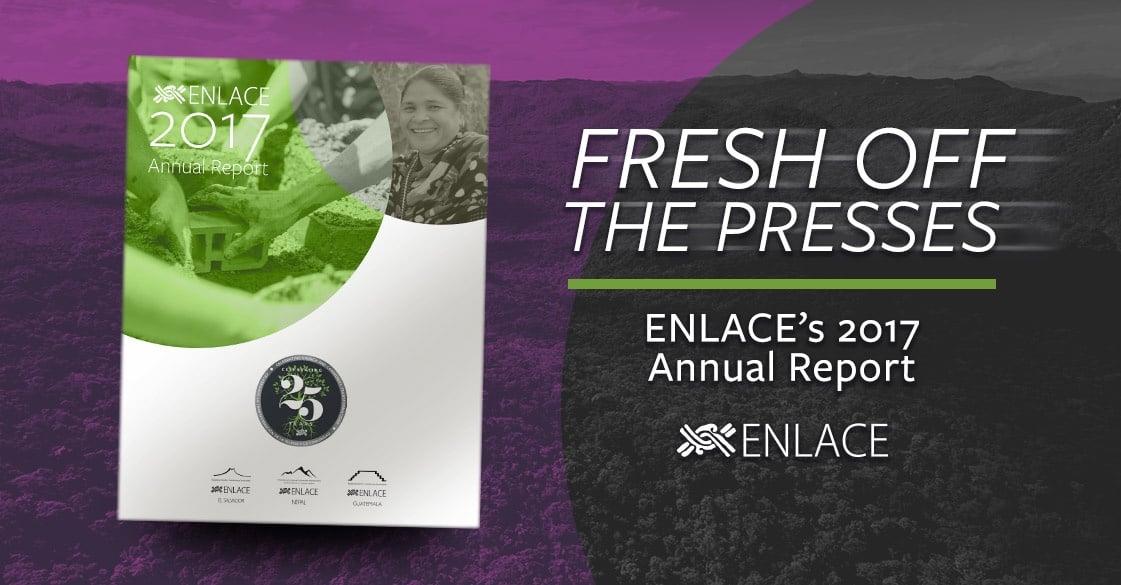 It is hard to believe that in 2018 ENLACE is celebrating 25 years of God mobilizing his Church to transform communities. I feel so honored and proud to be a small part of what God is doing through the Church, restoring people's spiritual and physical lives worldwide. I am truly grateful to all our donors and partners who have given sacrificially for so many years to help mobilize the churches to transform the lives of so many in great need.
Go to the Report now for an awesome dose of inspiration!
I am also so proud to work alongside such an incredible group of passionate and committed church leaders and staff. It is humbling and exciting to see how local churches have worked with their community leaders to serve hundreds of thousands of people in the most under- resourced communities of El Salvador, Nepal and Guatemala. Against all odds and with faith in God, they have made profound and long-lasting changes in their communities.

Over the last 25 years, we have tried to stay faithful to three principles:
1. God's singular focus and desire is to transform people's lives completely- physically, emotionally and spiritually;
2. God has called his followers to be a church that joins him in walking through the most difficult places and care for the poor, the displaced and most marginalized;
3. God has called us at ENLACE to walk alongside and support church leaders as they listen to God and courageously serve those in greatest need in their communities to bring joy, peace, hope and health.
Find out how many projects were accomplished in 25 years as empowered churches worked with their communities to restore and transform their impoverished neighbors' lives!

We truly feel privileged to know and work with such incredible church leaders who are announcing God's loving presence through their deep relationships with those they serve.
Thank YOU for the incredible love and support you have shown us personally as a staff and for YOUR incredible generosity to care for those who are suffering so greatly in this world.
I am so excited to see how God will continue to call us all to join him in transforming this world over the next 25 years!
Read ENLACE's 2017 25th Anniversary Annual Report to find out more.