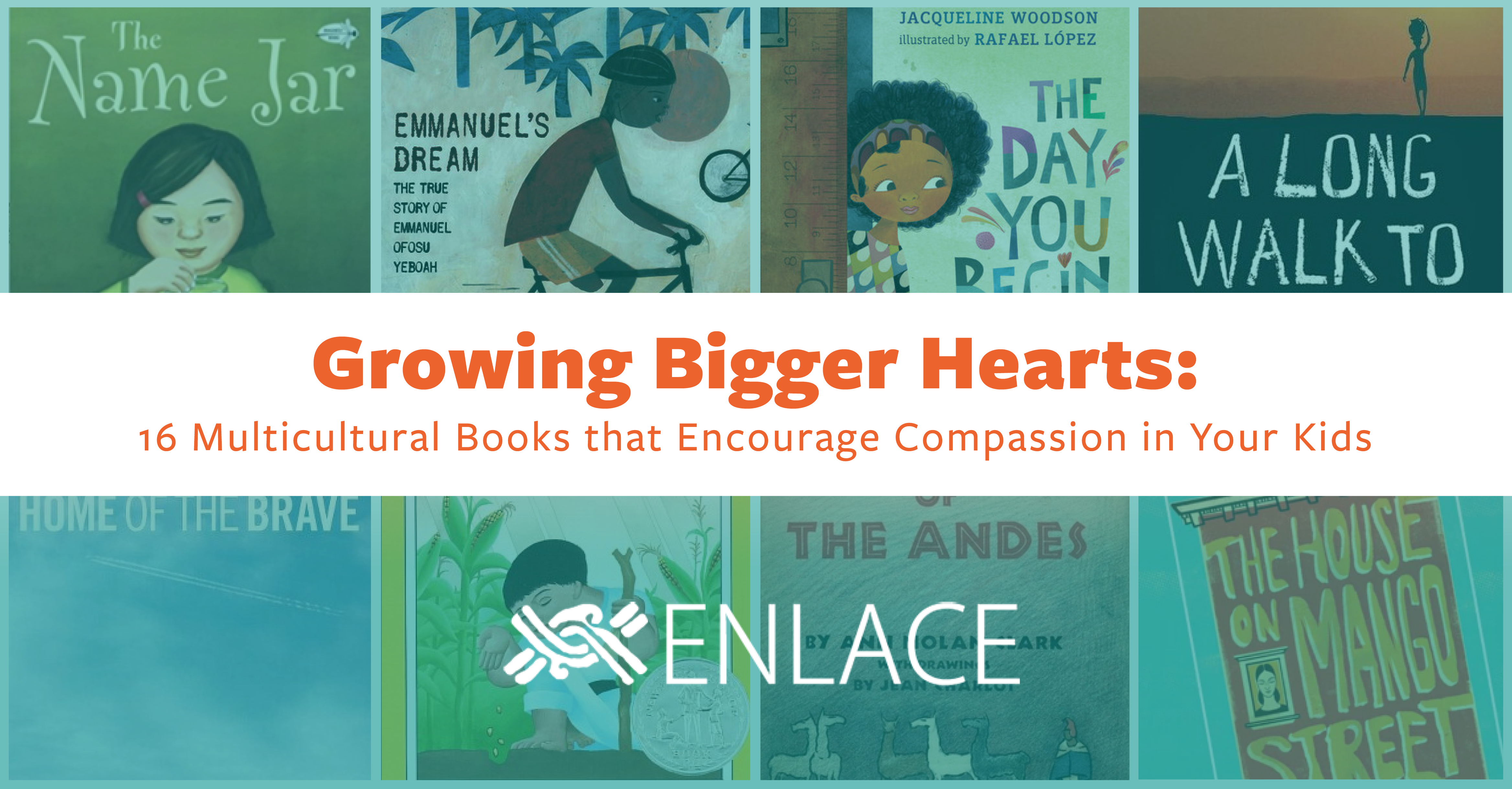 Imagine a world in which curiosity and respect for others different from us were normal. What would it be like to live in a community that enjoyed diversity and welcomed a multiplicity of cultures? In some ways, it's easy to imagine. I like being valued. I enjoy seeing others experience a life of peace and happiness. For me, as soon as I imagine it, my heart expands and my breathing actually feels deeper and easier.
But as we all know, racism is a consistent problem in the world today. It could be said that it's actually what is normal. And yet, the hatred for and fear of others who are different from us only breeds violence and suffering. We see and hear about the heartbreaking stories every day on the news; most likely we've also witnessed it in our own lives.
Racism is everywhere. It's in our classrooms, churches, sporting events and family entertainment. It's evident in the vicious wars that devastate poor and marginalized communities and in brutal immigration policies that separate families and divide whole countries.
Although the effects of racism are real and pervasive, there is cause for hope. As long as people truly desire to live by the law of love, challenging the status quo of racism is possible.
Racism cannot exist where compassion is present. And if we want to create a safer and better world, we ourselves have to first choose to love it and love all the people in it. Then we also need to pass on that love and compassion to the next generation.
Why is Compassion Important? Who do Compassionate Children Become?
Encouraging compassion in our kids is incredibly important if we have any hope of fostering a safer, more loving world in the future, especially for the most vulnerable who have the most to lose. The world needs us to be compassionate and to pass that legacy on to our children.
Compassionate children are considerate, sympathetic, and gentle. They acknowledge and respond to others' needs and are willing to help. They are motivated to do good. Compassionate children become compassionate adults. Their presence creates a ripple effect in their social spheres of influence. They become those extraordinary friends, co-workers, spouses, and parents. They become the best servant-leaders who lead by example and transform the world around them.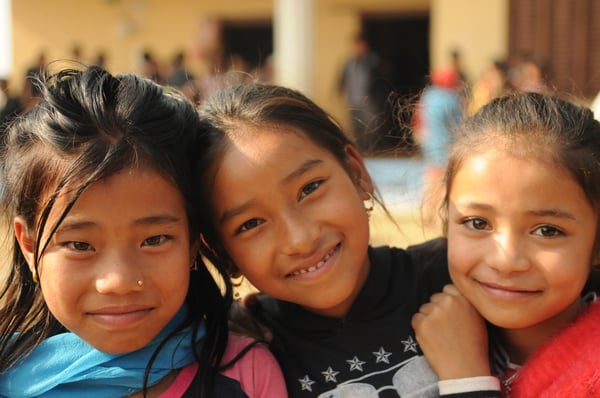 Changing the World One Book at a Time
So how do we do this? How do we create ways for our children's hearts to expand? How do we help them to have hearts full of compassion? While there are many ways to encourage compassion in our children, one easy way is to take a trip to the library.
According to some really interesting research, one surefire way to encourage compassion and empathy in our children is to expose them to multicultural literature at a young age. But since multicultural literature has been lacking in the U.S. children's canon, as parents and caretakers of the young, we need to be proactive about helping our kids find and read diverse books.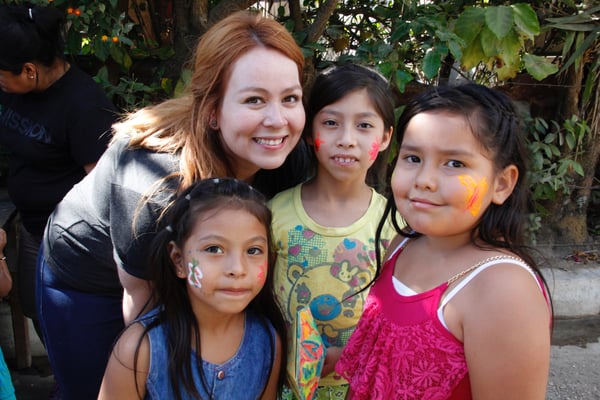 Two Ways Multicultural Books Encourage Compassion
Multicultural books help encourage compassion in two main ways. They provide a window into different worlds and also affirm the experiences of those who live in those worlds. According to Rebecca Huff, an English Language Teacher in the Chicago, IL area who works with students who speak a language other than English at home, using multicultural literature meets an essential need for all students.
"Multicultural literature is an excellent avenue for helping students understand different life experiences and perspectives. For some ethnic and linguistic minority students, it gives them the opportunity to see themselves and their experiences in literature. In other words, the characters and stories in books can affirm and validate their life experiences. For other students from the majority culture, it gives them a window into the life experiences of others and helps them to develop empathy and acceptance of others."
The world needs more compassion and we, as parents and caretakers of the young, can indeed make a difference in so many ways. Using the power and magic of stories to grow bigger hearts is one tool that's worth the effort!
---
Rebecca's Multicultural Reading Recommendations
---
Picture Books
---
| | | | |
| --- | --- | --- | --- |
| Book/Author/Illustrator | Age Range (years) | Grade Level | |
| The Name Jar by Yangsook Choi | 3 - 7 | P - 2 | 590L |
| My Name is Yoon by Helen Recorvits (Illustrated by Gabi Swiatkowska) | 4 - 8 | P - 3 | 480L |
| Amazing Grace by Mary Hoffman (Illustrated by Caroline Binch) | 4 - 8 | P - 3 | 680L |
| Angel Child, Dragon Child by Michele Maria Surat (Illustrated by Vo Dinh Mai) | 4 - 8 | P - 3 | 420L |
| Emmanuel's Dream: The True Story of Emmanuel Ofosu Yeboah by Laurie Ann Thompson (Illustrated by Sean Qualls) | 4 - 8 | P - 3 | AD770L |
| One Green Apple by Eve Bunting (Illustrated by Ted Lewin) | 4 - 7 | K - 3 | 450L |
| The Day You Begin by Jacqueline Woodson (Illustrated by Rafael López) | 5 - 8 | K - 3 | AD980L |
| Lila & the Crow by Gabrielle Grimard | 5 - 8 | 1 - 2 | AD610L |
| My Name is Sangoel by Karen Williams and Khadra Mohammed (Illustrated by Catherine Stock) | 6 - 10 | 1 - 4 | AD550L |
---
Chapter Books
---
| | | | |
| --- | --- | --- | --- |
| Book/Author/Illustrator | Age Range (years) | Grade Level | |
| Home of the Brave by Kathrine Applegate | 10 - 14 | 5 - 6 | |
| A Long Walk to Water by Linda Sue Park | 10 - 12 | 5 - 7 | 720L |
| Four Feet, Two Sandals by Karen Lynn Williams (Illustrated by Khadra Mohammed) | 7 - 10 | 1 - 4 | 620L |
---
A few of my own recommendations…
---
| | | | |
| --- | --- | --- | --- |
| Book/Author/Illustrator | Age Range (years) | Grade Level | |
| The Corn Grows Ripe by Dorothy Rhoades (Illustrated by Jean Charlot) | 8 - 12 | 3 - 7 | 750L |
| The Secret of the Andes by Ann Nolan Clark | 8 - 12 | 3 - 7 | 710L |
| A Single Shard by Linda Sue Park (5-6 grade study guide and another one) | 9 - 12 | 4 - 7 | 920L |
| The House on Mango Street by Sandra Cisneros | Teen/Young Adult | | |
---
As parents, we all strive to prepare our kids for anything and everything life will throw at them. That is why we believe building resilience in kids is just as important and impactful as building compassion!