As parents and caregivers to children, we all identify at some point with Elizabeth Stone's well-known quote, "Making the decision to have a child is momentous. It is to decide forever to have your heart go walking around outside your body."
The first time we send our kids into the wild unknown at any stage--whether it be their first day of kindergarten, a first sleepover or trip to a summer camp, or dropping them off as 9th graders to High School and then saying goodbye at college--our hearts seem to simultaneously expand and contract with something close to physical pain as we contemplate all the potential experiences that they may navigate without us being present.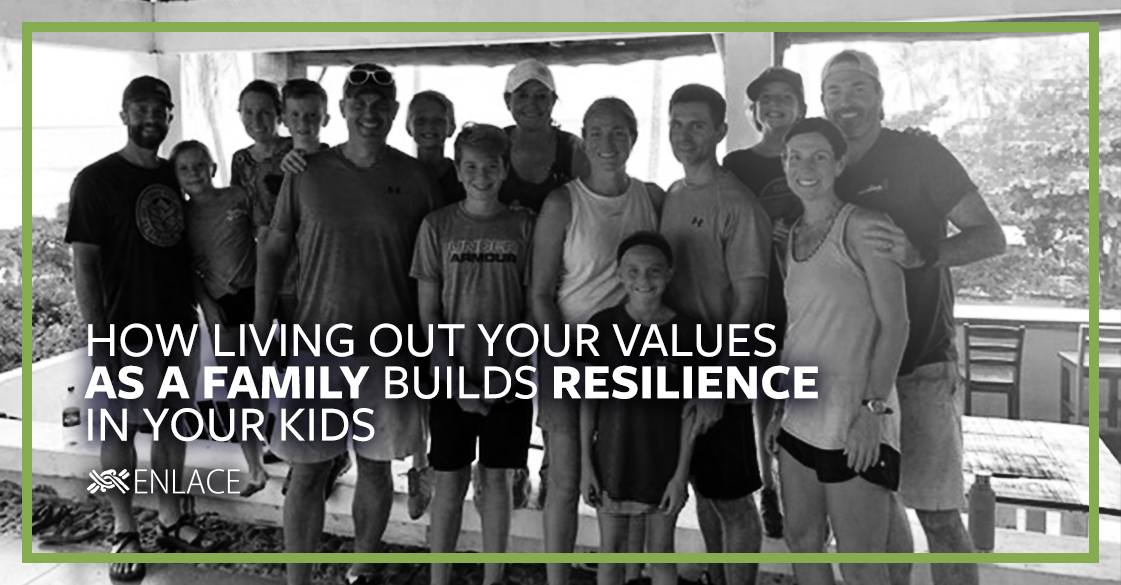 We know that obstacles will come in many forms, and we desperately hope they will be able to encounter, steer through, and emerge, if not stronger and wiser, at least whole. And when they do undergo painful experiences, the empathetic pain of our heart living outside our bodies is acute indeed.However, as we grow into our parenting, we come to realize very quickly that as much as we wish we could, we cannot fix every bad experience or minimize our children's suffering. We are faced with our own limits, and we begin to come to terms with the fact that our ability to protect our children from heartaches, setbacks, and struggles can only extend so far.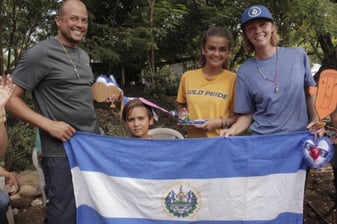 Over the years we discover, learn and create ways to parent through uncertainty. Prayer is certainly one way many of us lean into God's love in the face of adversity. We also recognize the importance of building our children up, imbuing them with tools that will help them navigate the difficulties of life and find happiness and fulfillment. One such tool is resilience. It's something all children can learn, and it's a fundamental skill to becoming a happy and healthy adult. According to Katie Hurley author of No More Mean Girls and The Happy Kid Handbook, "Resilience is the ability to bounce back from stress, adversity, failure, challenges, or even trauma. It's not something that kids either have or don't have; it's a skill that kids develop as they grow."
Recently, Dr. Kenneth Ginsburg, a leading pediatrician working with the American Academy of Pediatrics, developed a guide for parents wanting to develop their children's skills of resilience. The guide identifies seven characteristics of resilience: Competence, Confidence, Connection, Character, Contribution, Coping, and Control. By encouraging the development of these characteristics, says Dr. Ginsburg, children are better able to manage their emotions when they face adversity so they can keep working towards their goals. In this way, when life becomes stressful and challenging, resilient children can face their feelings about the situation and deal with disappointment, frustration or anger in ways that are not destructive to themselves or others. Instead they are able to create positive experiences and outcomes, using them as building blocks toward growth.
As Christian parents, we not only want to help our children to grow into resilient, happy adults who experience fulfilling lives, but we also want them to grow into people of God, people who live out the Micah 6:8 mandate: To live justly, love mercy and walk humbly with God.

So how do we do this?
One way to support these outcomes is to involve your children in the values you hold most dear. Among 10 very doable ways parents can build resilience according to experts, there are three that stand out to me when reflecting on the desires of Christian parents.
Help your child by having him or her help others


Children who may feel helpless can be empowered by helping others. Engage your child in age-appropriate volunteer work.

Keep things in perspective and maintain a hopeful outlook


An optimistic and positive outlook enables your child to see the good things in life and keep going even in the hardest times.
Make connections
Teach your child how to make friends, including the skill of empathy, or feeling another's pain.
Building resilience can come in many forms. Recently Drs Robert and Betsy Borsheski from Columbia, MO, visited El Salvador on a serving trip along with three other families, including many of their children. The goal was to get to know more about ENLACE and to support the community development work church and community leaders were doing in their own impoverished communities. By bringing their entire families, they experienced something together that will reverberate throughout their lives.
"At the beginning of October, my wife, daughter and I, along with 3 other families, were able to go on a short term serving trip El Salvador… [We] came away from our trip...with a much different, much better idea of what it means to love your neighbor. I went there with the hope that I would be able to show love to the people there but I feel like what they demonstrated to me by their treatment of one another is what moved me most. I'm so glad my daughter was there with us to see it as well." - Dr. Robert Borsheski
Before you decide on your next vacation, consider possibilities that are outside the box. Chic vacation destinations may not bring about the results you want. But instead, try living out your values together in a meaningful way as a family. It might create unexpected returns of love, joy and happiness for years to come.