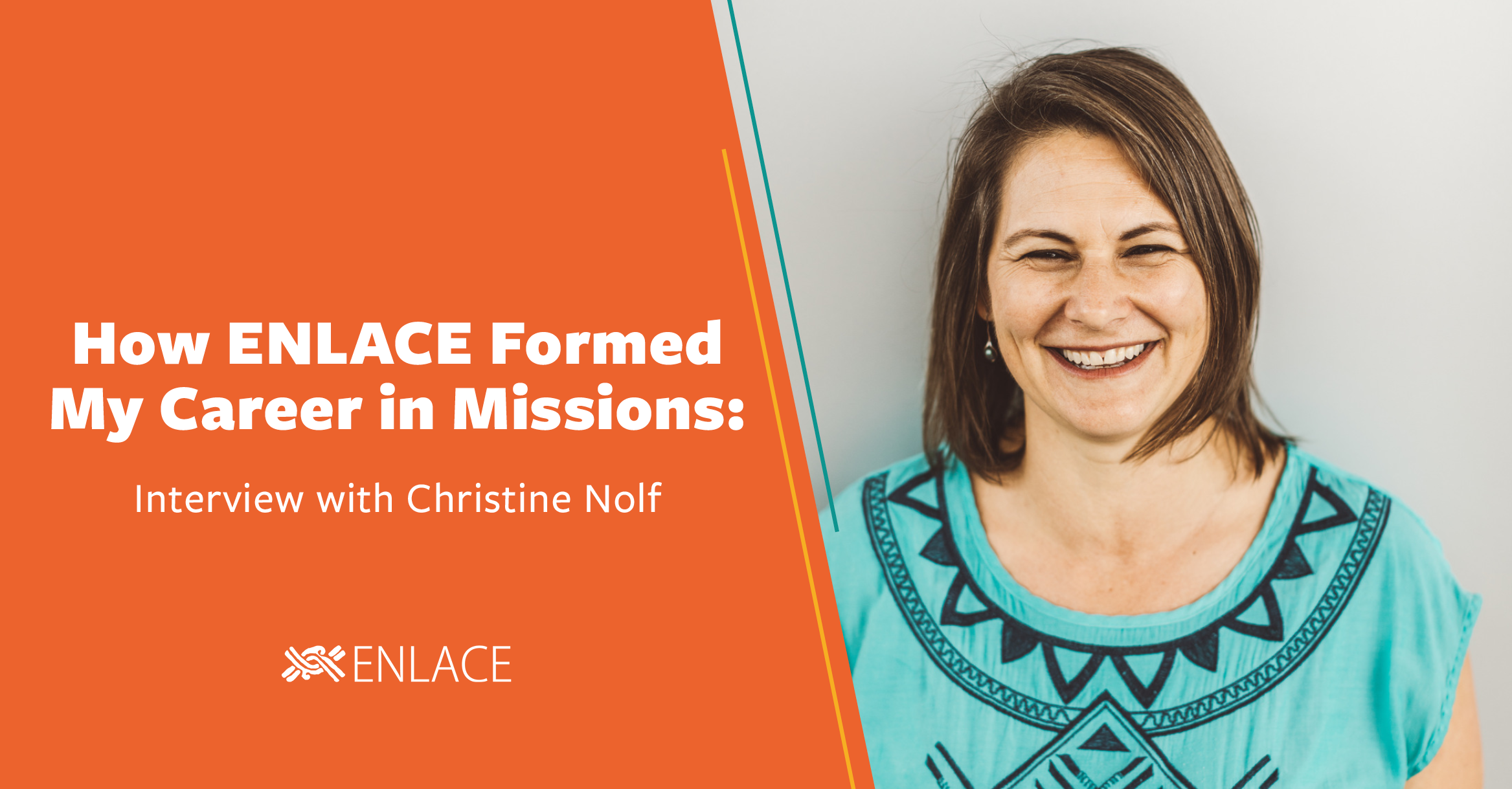 ENLACE is proud to present Christine Nolf. In this video interview, Christine tackles what it takes to transform a whole neighborhood, how to rely on God's faithfulness in uncertainty, and how special ENLACE is to her. Read or listen in on more from Christine.
Q: Tell us about yourself! How did you get to know ENLACE?
A: (2:06- 4:10) After getting to know ENLACE founders, Ron Bueno and David Bueno, who were Christine's youth group leaders when she was in High School, she was incredibly inspired by what ENLACE was doing in El Salvador. After starting ENLACE, Ron Bueno was instrumental in helping Christine launch a community development organization that she was starting in Costa Mesa. The vision of ENLACE was crucial in her understanding of how to work in a community and partner with churches.
Q: What was unique about ENLACE to you?
A: (4:18- 4:34) For Christine, ENLACE was like no other mission organization that she had ever known before. In the beginning, it caught her attention because it was a holistic ministry that relied on neighbors working together to impact a community. This way of community development not only shaped the way she worked but also the way she lived.
Q: What was it about the ENLACE model that you wanted to focus on in your work in the United States?
A: (5:35- 6:05) When Christine's community development organization was beginning, she was challenged with the question, "What does it take for a whole neighborhood to be transformed?" ENLACE walked Christine through the premise that the church should play an integral part in transforming its community. She began to see that it was when a church deeply knew the needs of its community and sought to collaborate together that neighborhoods would begin to change. Now, this idea is a driving force in how Christine operates is being attuned with the needs in her community and working alongside her neighbors to make lasting change.
Q: After working with ENLACE for a year, where has life taken you since then? How are you responding during this pandemic? Tell us about Love Mobs!
A: (8:10- 11:03) Now Christine is working as the Associate Pastor at Redemption Church in Costa Mesa. During this pandemic, Redemption Church has been committed to equipping the congregation to care for their neighbors who are economically and physically vulnerable. (9:34) They have created the role of a neighborhood chaplain that is charged with trying to get to know the people in their neighborhood and see what their greatest needs are.
Q: What is the Enough For All Fund?
A: (11:03-13:40) Redemption Church OC has partnered with two other churches in their area to create the "Enough For All Fund." This fund is for people who are without work and are ineligible to receive any funds from any stimulus based on their status. These are for people who have paid their taxes but were written out of the stimulus. Redemption Church and two other churches started their own fund with $80,000 and now due to the generosity of people from all three congregations has amounted to over $400,000.
Q: What would you say to leaders when they are standing in uncertainty? How do you rely on God's faithfulness?
A: (13:43-14:50) As the church, Christine believes that the people of God are not supposed to be the ones to shrink back. Quarantine cannot be seen as a vacation, but as an opportunity for the church to live what they truly believe. The world is watching to see if there really is enough for everyone and if the church is going to step up. For leaders standing in uncertainty, Christine encourages them to be sustained by scripture, to truly know the needs of their neighbors, and to be witnesses of God's faithfulness.
---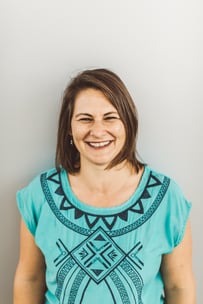 Learn more about the efforts that Redemption Church is doing in its community and how you can help!
Reach out to Christine Nolf and others on staff at Redemption Church OC.