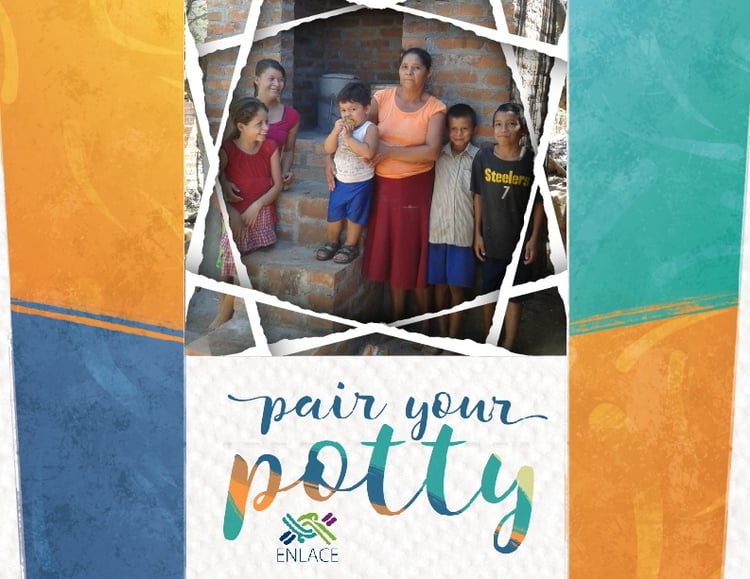 Antonio and Maria Caravantes and four of their 11 children have lived in Chantusnene, El Salvador for 17 years. Like most of their neighbors, they never had enough income or expertise to build a proper toilet and instead dug pits near their home. As a result, the water table in Chantusnene had become extremely contaminated.
Click here to see the sanitation statsand how a few bucks can save a life.
The Caravantes family used to be among the 48% of El Salvador's rural population that suffers daily from problems related to inadequate waste disposal. Such suffering is a result of a polluted water supply and includes sickness, low school attendance, loss of workdays and in far too many cases, death.
This was the case in Chantusnene until the Casa del Alfarero church intervened and changed their neighbors' lives. The church teamed up with local health workers and other community leaders to create and implement a plan that replaced pits with "clean" latrines and waste disposal education.
"I am proud [that the church has been involved]," said Pastor Juan Ramírez. "God's love can come in many ways. Here we are building latrines that turn waste into fertilizer and don't leak into the water table. The impact is very great! We just need to build more."
YOU CAN HELP A CHURCH CREATE THIS SUSTAINABLE SOLUTION! JOIN THE PAIR YOUR POTTY CAMPAIGN.