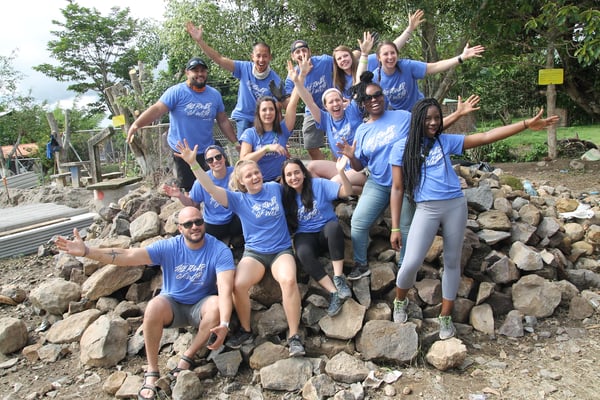 ENLACE's international church partnership strategy is the backbone of how we support ongoing community transformation efforts in impoverished communities. As part of this strategy, we love to work with international mission partners who want to go deep with a region of a country to partner with multiple local churches to make a true impact. We are always looking to work with partners who want to come alongside ENLACE to support local churches and communities as they are working to transform their communities.
"Working with ENLACE has been a gift! The systems and strategies of this organization allow me to focus on preparing my teams well. I have always entered into an ENLACE trip knowing with full confidence they've done their part of ensuring it will be a great experience for all parties involved."

Stefanie McCoy, Missions & Outreach Director, Summit Church (Indiana, PA)
The Important Role of Serving Trips
These international partnerships often begin with a vision trip, which is an opportunity to learn about ENLACE's model, see it in action, and to meet local church and community leaders. From there, we collaborate together on a multi-year strategy to impact a region of a country. This will include learning about and supporting the church coaching program and helping to support community-identified project initiatives each year.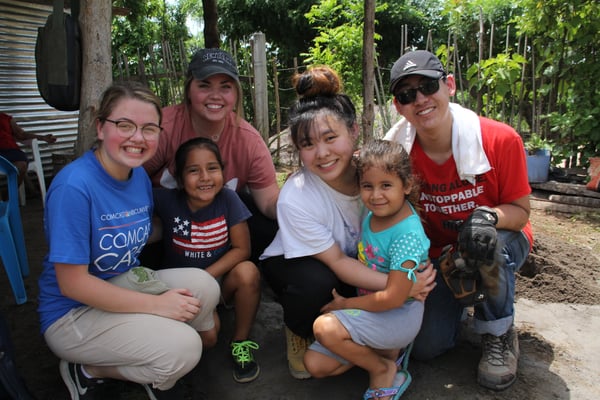 After creating a strategy together, we have found that serving trips, which are currently being offered in El Salvador, can play a very important part of our international partnership program. They can both motivate and encourage local church and community leaders as well as engage and inspire international volunteers. They can be an authentic point of connection for volunteers to learn about community transformation and become a part of the mission strategy within a church.
3 Stages of Short-Term Service with ENLACE
ENLACE's short-term serving trips can be divided into three main elements or stages. This includes:
Pre-trip planning
In-country experience
Follow-up with volunteers back at home
ENLACE believes that each stage is vital to the process of having a high-quality experience--one that is both life-giving to volunteers who come from abroad and to the local church and community members working on the ground who will continue to work in their own communities. Bringing authenticity and wholeness to both of these aspects of a serving trip is fundamental to ENLACE's approach.
The Planning Stage
The planning stage of any service mission trip is such an important part of the process.
"When you jump into the process with ENLACE it's comforting to know that the plan has been in the works for months and sometimes years already. We are only two years into our partnership with ENLACE and have doubled the number of teams we are sending this year compared to last."

Tommy Nika, Pastor of Eastview Global, Eastview Church (Bloomington-Normal, IL)
We recognize that traveling to a new country, or to a new community, or working in something totally new, can bring a lot of excitement but also concerns and a lot of questions, a lot of details to be covered.
Our desire is to be able to make the transition easier for the team members between the "idea" of being part of the trip, until the moment the trip happens. For that reason, we have developed a series of tools (Guides, Videos, a selection of books, etc) that can be used by our international church partners as they plan their trips with ENLACE and as they train and prepare the team members to come.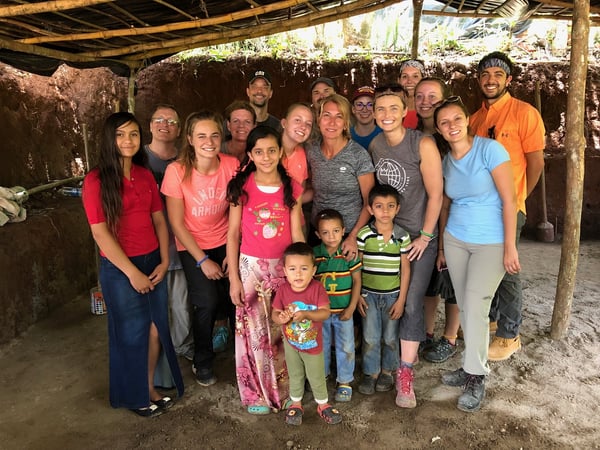 How ENLACE Supports Your Mission Trip Planning Goals
We also make staff available (ENLACE Reps and Trip Coordinators) to provide a pre-trip strategy and support to bring more clarity whenever it is needed during the planning stage of any trip.
This may include:
Helping to build a vision for the team members before they arrive in-country.
Guiding the path on the next steps for when a team returns from the missions experience.
Taking care of all the in-country logistics so team members can focus more on listening and meditating on what God wants to do in them and through them.
This focus is our ultimate goal. The ENLACE team is here to help mission team members experience God's voice that enlivens and inspires from the moment they fill in an application form to be part of a serving trip.
"My experience working with ENLACE to plan a trip has been very smooth and has felt like a true partnership. ENLACE helps guide our church in the direction of how to effectively send a serving team and teaches us about what holistic and healthy ministry looks like."

Katie Kolker, Global Teams & Relationships Manager, Willow Creek Community Church (South Barrington, IL)
Check back for future posts from our "Serving Made Simple" blog series! Next, we'll talk about how ENLACE provides mission trip leaders with the confidence that their volunteers will have a wonderful and life-changing in-country experience!
---
Don't miss a post!