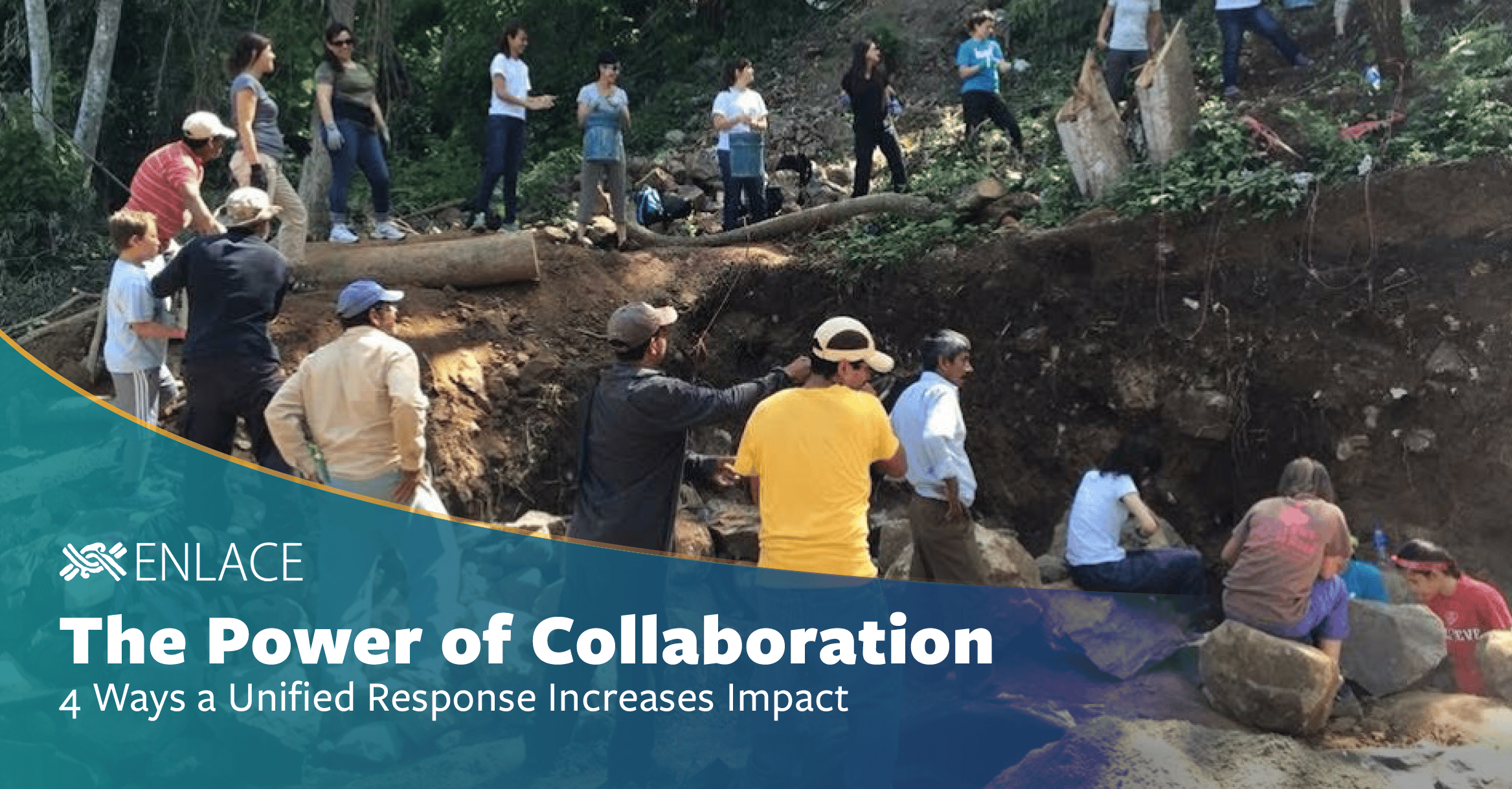 As many of you know, a core aspect of how ENLACE operates is by building local and international partnerships in order to transform communities. From the beginning, we have seen that community transformation can only happen when people collaborate together to identify the physical and spiritual needs of a community.
ENLACE's Founder and Executive Director, Ron Bueno, Tearfund USA's Rusty Pritchard, and Life. Church's Jeff Galley discuss the challenges and opportunities of working in Central America as the pandemic creates the worst humanitarian crisis in recent history.
---
When COVID-19 began to shut down borders and cancel programs back in March, we started to do two things. The first is that we launched our COVID Relief and Recovery initiative and secondly, we began to ask:
What is the importance of collaborating with other organizations and churches during this crisis?
One of the biggest takeaways we had, when we began to respond to this crisis, was that we could do more together than apart. In order not to duplicate efforts, ENLACE saw how crucial it was to work alongside other NGOs and churches that had a similar vision of working with Central American churches as they served the most vulnerable families in their communities in El Salvador, Guatemala, and Honduras.
ENLACE's Relief Strategy with Tearfund USA and Life.Church
We had already worked with Tearfund USA and Life.Church back in 2019 when we began creating awareness on issues in Central America. The next natural step was to discuss how we could create a collaborative effort to help churches serve their communities during the COVID crisis. Not only are all three organizations deeply committed to helping in the relief and recovery effort, but they also all want to see long term transformation in the region.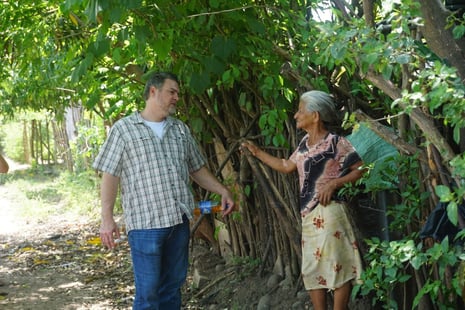 Join ENLACE as We Move From Relief and Recovery to Long Term Transformation
ENLACE, Tearfund, and Life.Church then approached other organizations in Central America who were already committed to work through local churches in the region in order to build a larger collaborative effort. We identified two additional partners in the Viva Network and Convoy of Hope. Together the five organizations have committed to providing five million meals and pastoral support to 30,000 of the most vulnerable people in the Northern Triangle during June, July, and August.
Through this collaborative effort, we have seen how much greater of an impact we can make together. A unified response = Increased Impact
We have identified four specific ways that this is happening:
Strategically coordinating the purchase of the best-priced resources
Increasing the accountability to serve those communities that have the greatest needs
Eliminating the duplication of efforts in the same communities
Supporting one another with the management complexities related to shipping and logistics during this time of crisis.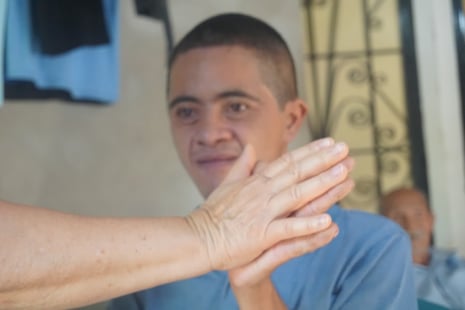 Please join this collaborative effort today! Together we can do so much more than we could do apart. Be a part of standing with your neighbors in Central America.