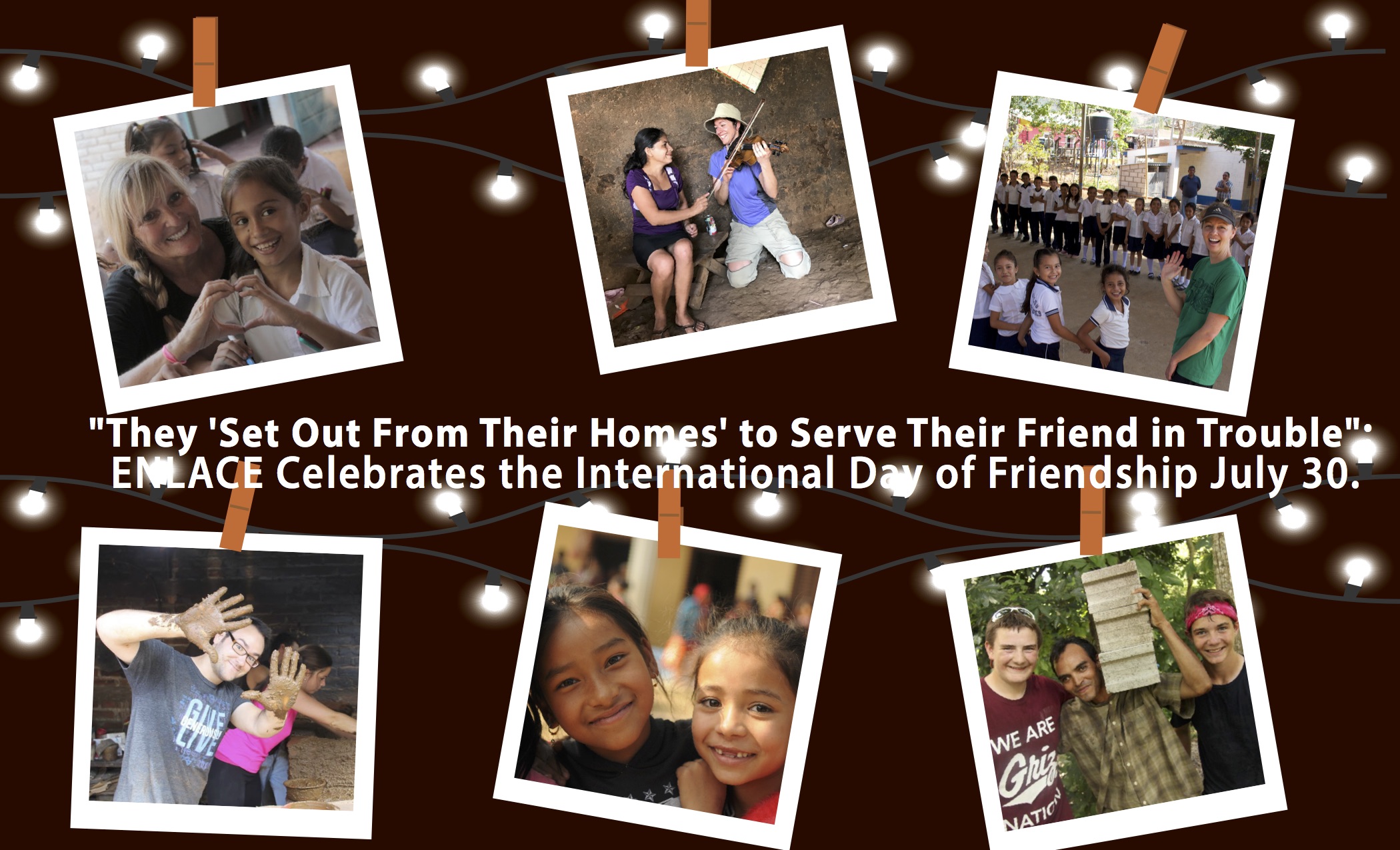 July 30 is International Day of Friendship and ENLACE would like to celebrate the amazing people who have been FRIENDS, WORLD-CHANGERS and VALUED PARTNERS in the transformation work we do.
Since 2010, ENLACE has had the wonderful privilege of hosting 2,355 people from 248 serving and vision teams from around the world. Along with supporting a variety of initiatives down through the years, these incredible servants have worked directly on 148 projects, such as eco-stoves, latrines, public-safety retaining walls, bridges, new homes, school classrooms and more, in 42 communities!
The impact of their work is experienced year after year after year, as poor, hardworking families breathe cleaner air, drink clean water, live in safer homes and communities, travel to school using safer bridges and roads and learn in better classrooms.

**The impact is sustainable because these teams joined in with the local churches' ongoing efforts, and the transformation didn't end when the team returned home.**

Read more about ENLACE's Best Practices in Community Engagement.
**If you were one of this illustrious group of WORLD CHANGERS, THANK YOU AGAIN for your love and support. We want you to know that whatever you invested into your trip (time, money, prayer; blood, sweat, tears) not only had an immediate impact but created ripples of wonderful change that are STILL being experienced on a daily basis by thousands of families.**

Since 2010 ENLACE has hosted
248 serving and vision teams made up of
2,355 participants resulting in
148 new projects worked on with local leaders in
42 communities.

Learn more about making an impact in Serving Trips: